Nearly 300,000 children in our 34 counties rely on the free and reduced-cost meals at school to get them through the day. For them, summertime doesn't mean a fun-filled vacation. For them, no school means no meals. "Stop Summer Hunger" is the Food Bank of Central Eastern NC's annual initiative to provide additional food to feed these children and their families during this season of increased need.
In the spirit of "Building" a community where nobody goes hungry, Wells Insurance held our annual "Food Building Challenge", where we build structures completely out of food, with the results donated to the Food Bank of Central Eastern NC.
Which was your favorite?
We held an intra-office competition to determine the favorite structure, and the winner was: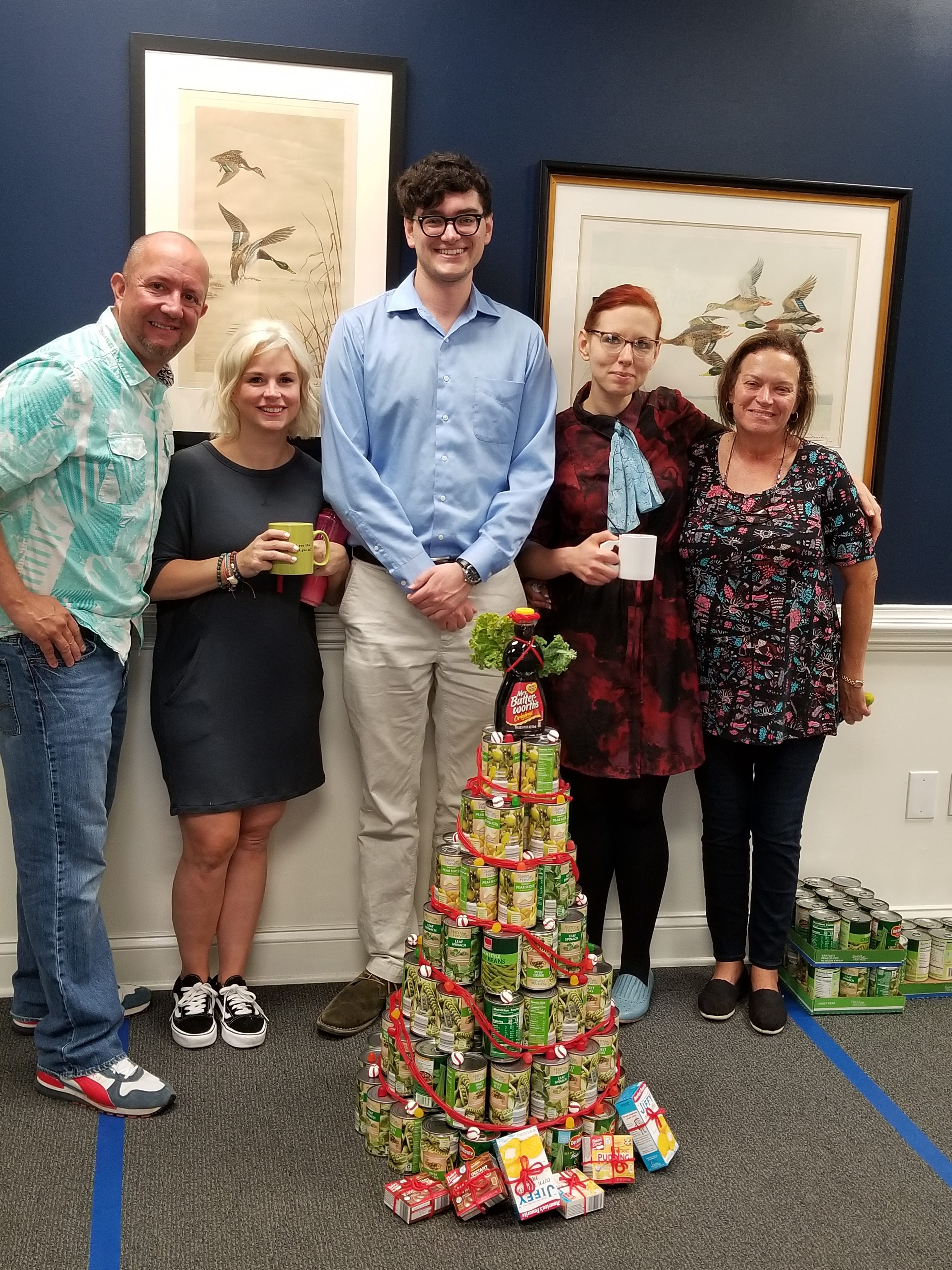 Our goal was to beat our donation of 1,142 pounds from last year, and we were successful, with our Wells Staff donating 1,285 pounds of food!
In addition, our company and staff contributed an additional $260, which is doubled with a match from generous friends of the Food bank! Just that cash donation is able to provide 2,600 meals during this food drive – PLUS the additional 1,285 POUNDS of food which will provide 1082 meals for a total of 3682 meals for families in need made this a very successful event!
If you or your organization would like to get involved, please visit the link below: