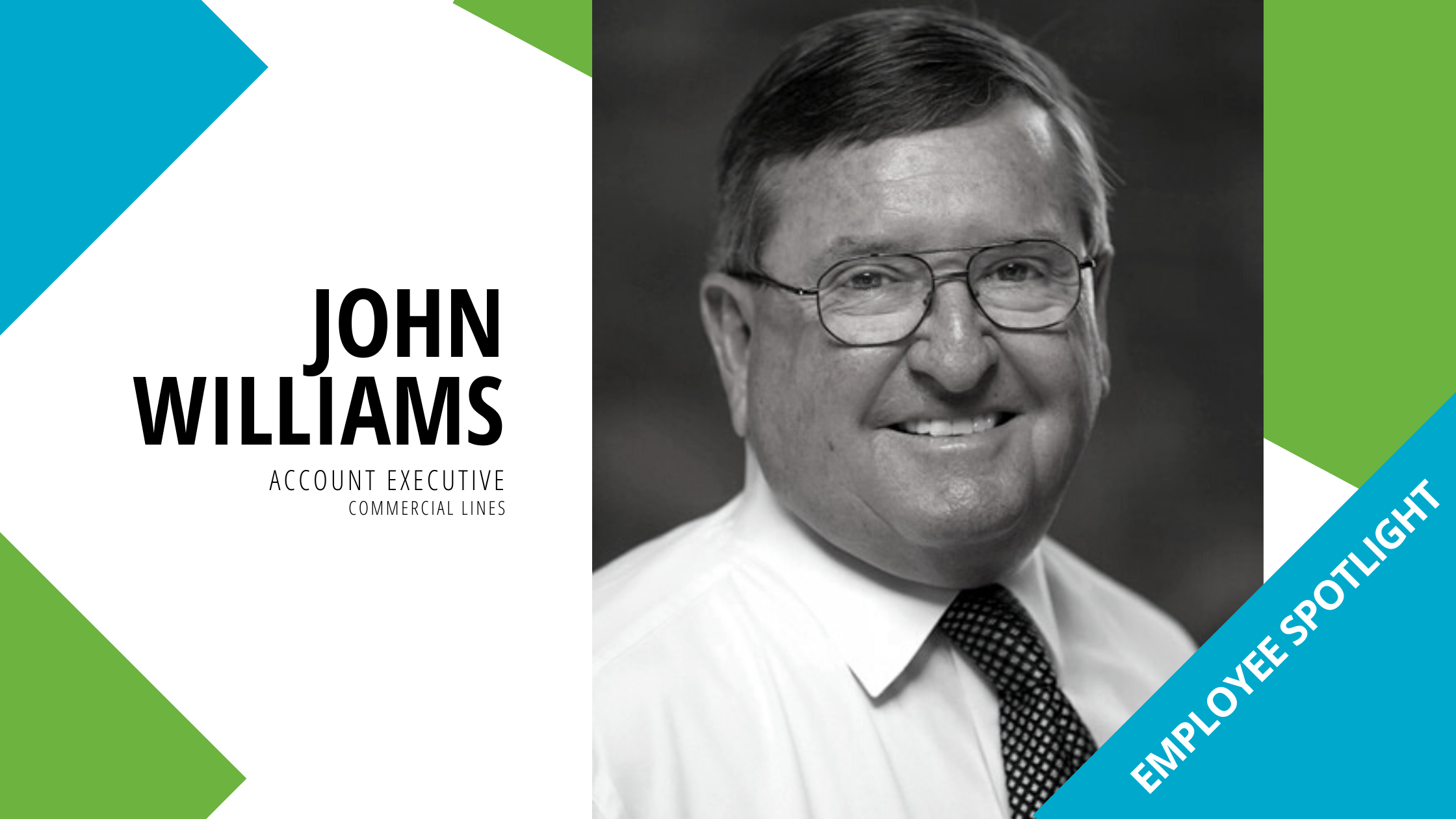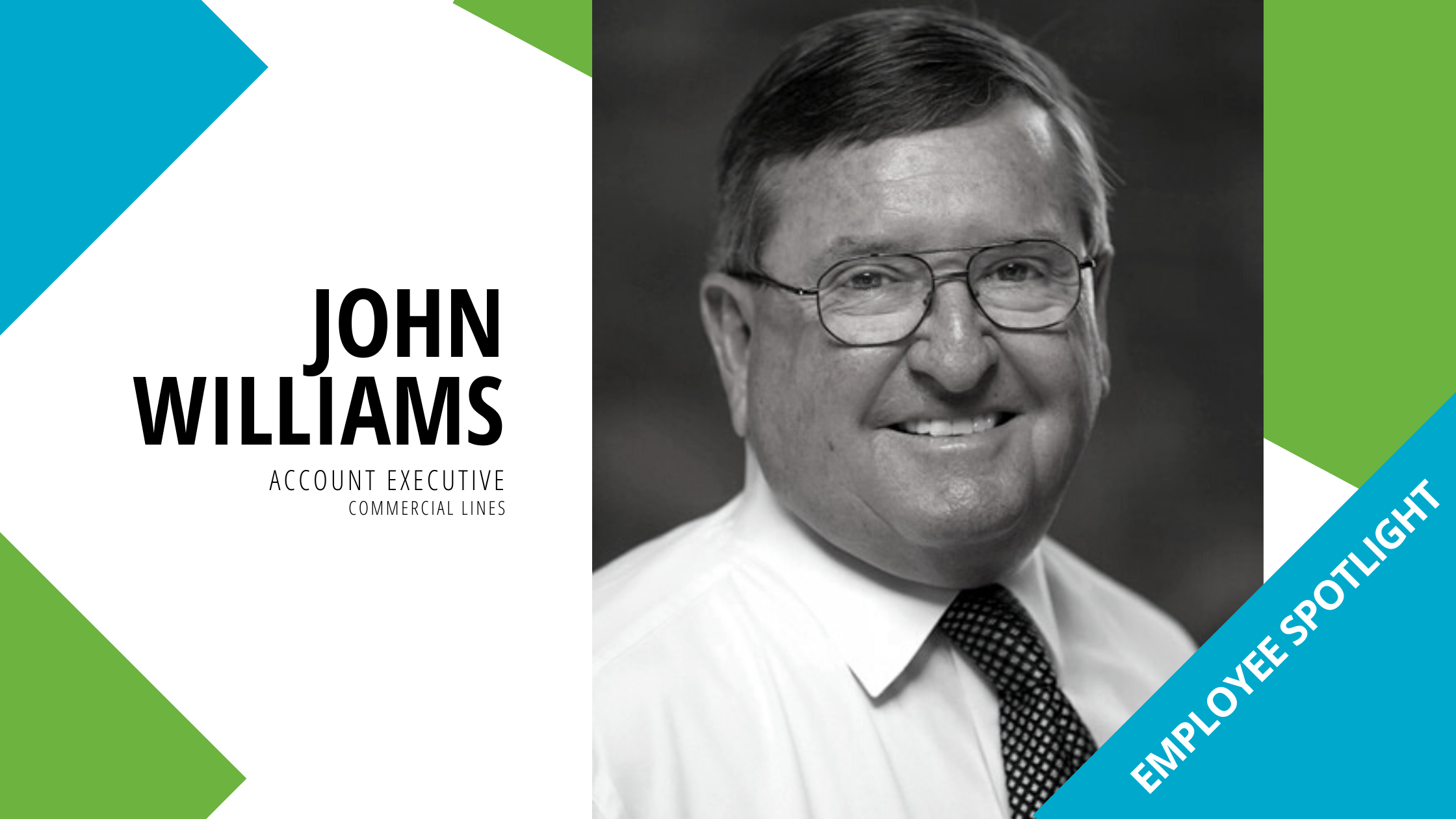 ---
Who are the people that our clients talk to, trust, and work with year after year?  Get to know more about our agency by getting to know the people through our Employee Spotlight Series. 
How long have you worked at Wells?
JOHN: I've been here since December the first 1981.
What brought you to Wells?
JOHN: Calvin called me one day and wanted me to come down and talk to him. At first I was kind of hesitant. I knew absolutely nothing about insurance, but I said yeah sure I'll give it try…and here I am. I'm still here.
"I remember my first interview with Harold, and he said we're going to do things the right way or we aren't going to do them at all."
What is your expertise?
JOHN: I started out doing personal auto and went into commercial and have been there ever since.
Why Wells? What do you like most about working here?
JOHN: The people here are really terrific. All the people here willing to help you. The Wells' always have your back. If you have a problem, they'll come to your aid. Working with these people here has really been a lot of fun. You don't stay in a place forty years unless you really enjoy doing it.
What is the best career lesson you've learned over the years?
JOHN: Service has been the biggest thing. In this business if you don't take care of your clients, you won't have any. Without them I wouldn't have anything to eat.
Any plans to retire?
JOHN: I'm sure one day I'd like to retire, but I'd just like to keep up with my children and grandchildren and make sure they get where they need to go. I want to keep working. I don't want to stay home. I've still got all my faculties so far as I know. I think my brain's still working fairly well. Ha ha ha! I feel good, even at my age and feel like I could go awhile longer.
"I started so long ago, that we used to use carbon paper to make copies."
"Love what you do and do it right."
How do you define success?
JOHN: It's having people trust you, and depend on you to take good care of them.
What do you like to do when you're not working?
JOHN: I like to play golf. I used to be halfway good at it. I'm not much good at it anymore, but I enjoy it. I like to spend time with my wife and I've got two children and four grandchildren. They keep us busy. All in all, life is good!
What's the best advice you have been given in life?
JOHN: I remember the first interview I had with Harold III. He said to me, and it's been with me for years, "We are going to do things the right way at this agency or we're not going to do them at all. That's kind of a good life lesson to learn.
---
To speak with John for help with any commercial insurance questions, you can reach out to him at 910.251.5458 or jwilliams@wellsins.com
---