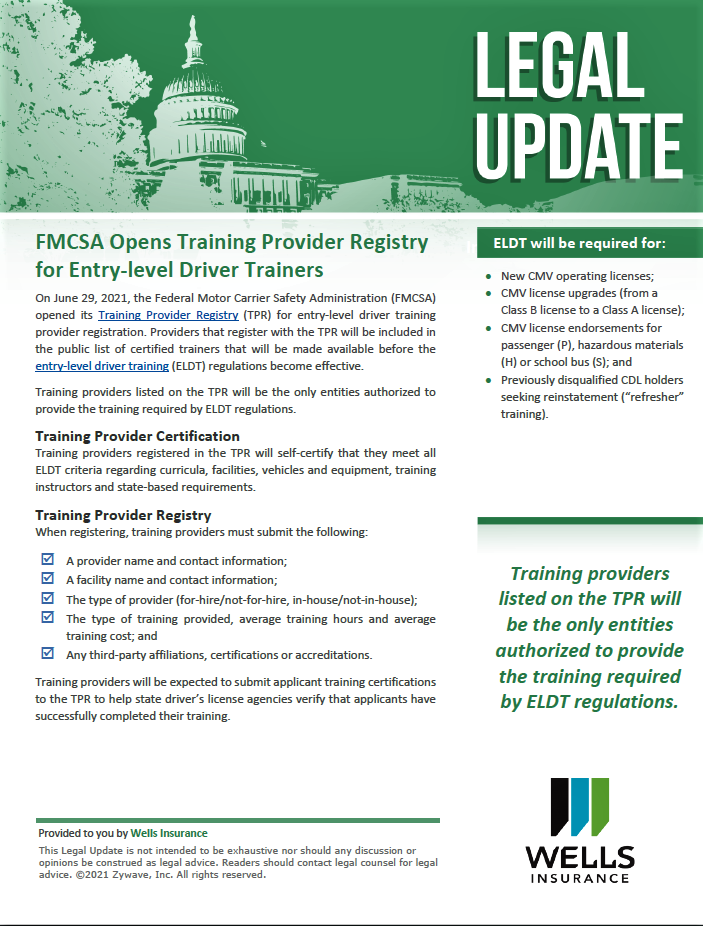 ---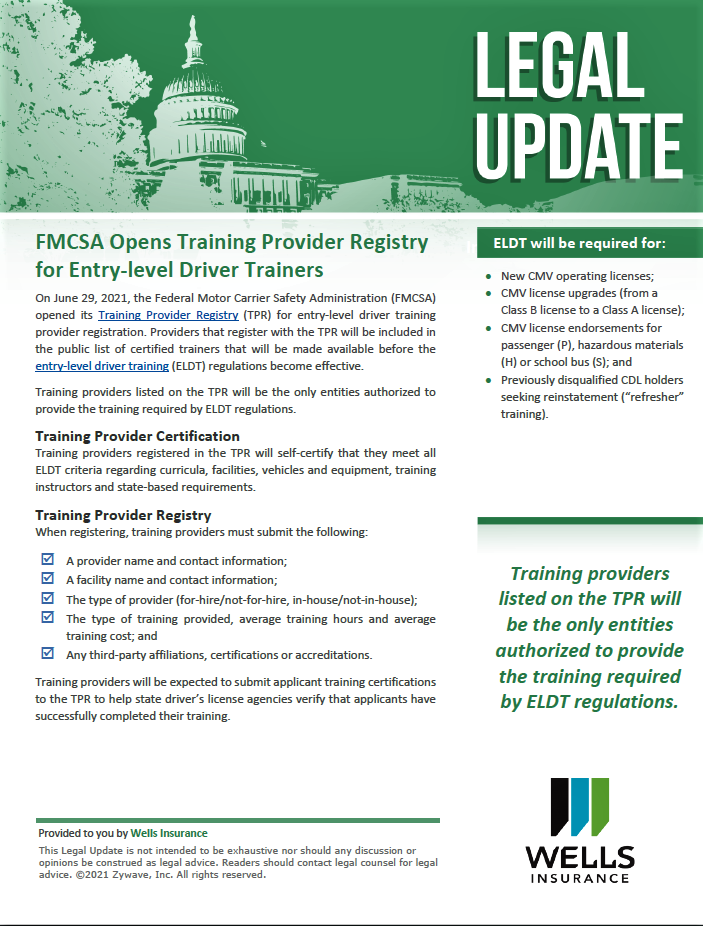 ---
The Training Provider Registry helps the FMCSA achieve its aim of ensuring that only certified drivers operate commercial motor vehicles (CMVs), which promotes highway safety. The Registry will connect entry-level drivers with training providers who can teach them how to properly operate commercial motor vehicles (CMVs) that require a commercial learner's permit (CLP) or a commercial driver's license (CDL).
---
On June 29, 2021, the Federal Motor Carrier Safety Administration (FMCSA) opened its Training Provider Registry (TPR) for entry-level driver training provider registration. Providers that register with the TPR will be included in the public list of certified trainers that will be made available before the entry-level driver training (ELDT) regulations become effective. Training providers listed on the TPR will be the only entities authorized to provide the training required by ELDT regulations.
Training Provider Registry
When registering, training providers must submit the following:
A provider name and contact information;
A facility name and contact information;
The type of provider (for-hire/not-for-hire, in-house/not-in-house);
The type of training provided, average training hours and average training cost; and
Any third-party affiliations, certifications or accreditations.
The Entry-Level Driver Training regulations are not retroactive; the entry-level driver training requirements do not apply to individuals holding a valid CDL or an S, P, or H endorsement issued prior to February 7, 2022.
---
For more information, visit the website linked here: https://tpr.fmcsa.dot.gov/
---
FMCSA Opens Training Provider Registry for Entry-level Driver Trainers 7.8.21

---
Content Copyright Zywave 2021