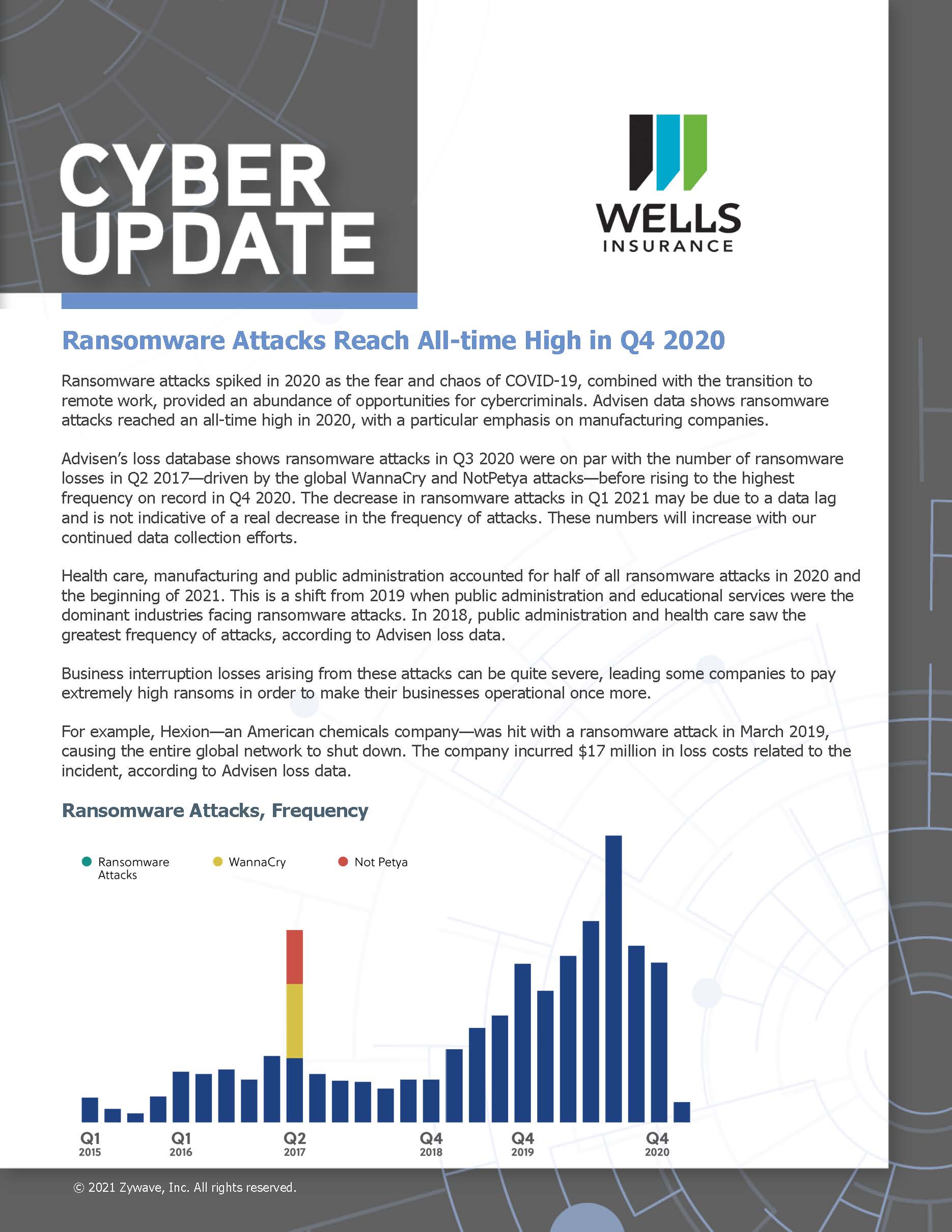 ---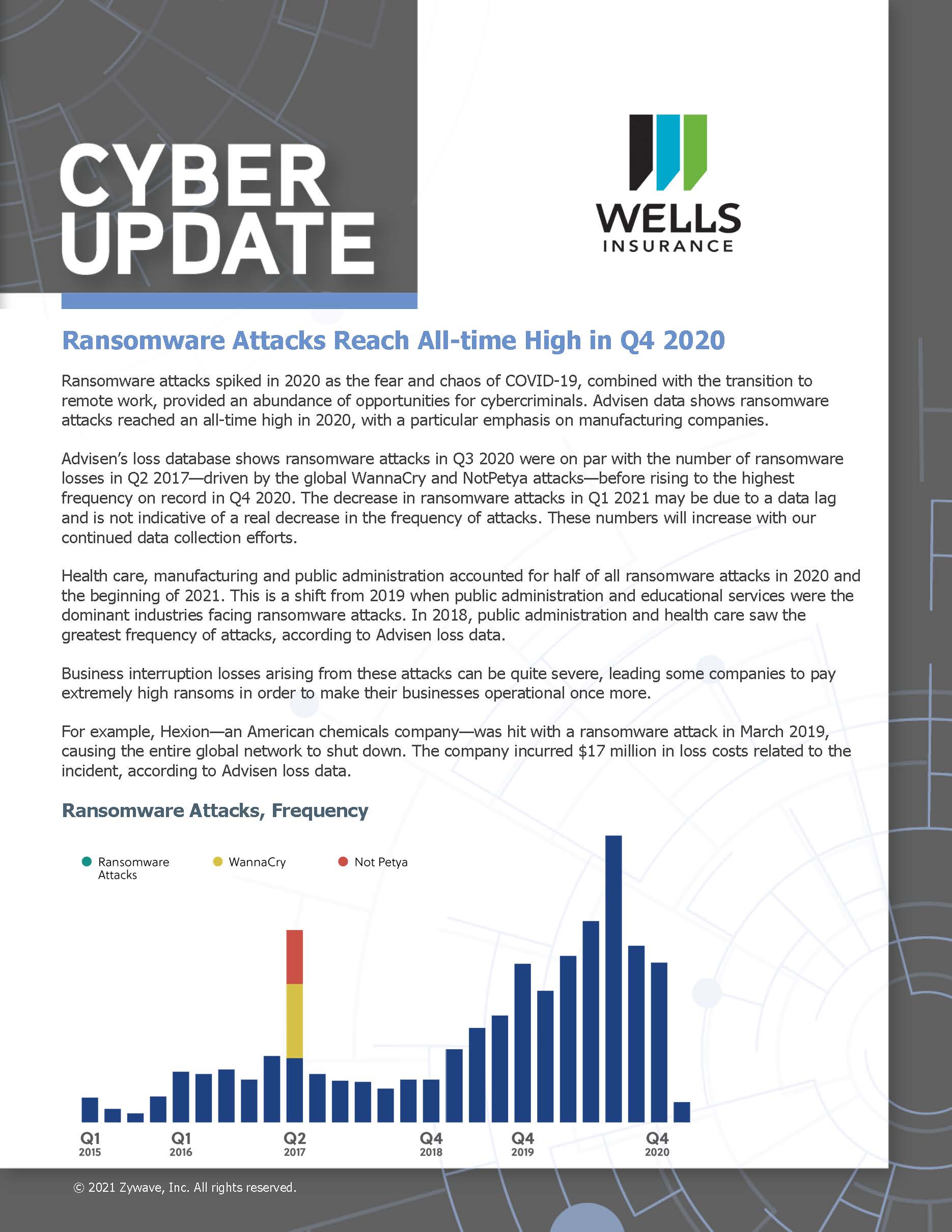 ---
The frequency of ransomware attacks increased in 2020, as the fear and confusion of COVID-19, combined with the shift to remote employment, presented cybercriminals with numerous chances to attack. Ransomware attacks reached an all-time high in 2020, according to Advisen data, with a focus on manufacturing companies.
---
In 2020 and early 2021, health care, manufacturing, and public administration accounted for half of all ransomware attacks. This is a change from 2019, when attacks primarily targeted public administration and educational services. According to Advisen loss data, the most common types of attacks in 2018 were in public administration and health care.
In Advisen's loss database, the high frequency of ransomware attacks in manufacturing in 2020 is unusual, accounting for more than twice the frequency of attacks seen in all previous years.
Computer and Electronic Product Manufacturing accounted for the biggest percentage of losses in attacks against manufacturing companies in 2020. Electronic chipmakers, laptop manufacturers, and weapon manufacturers are all part of this sector.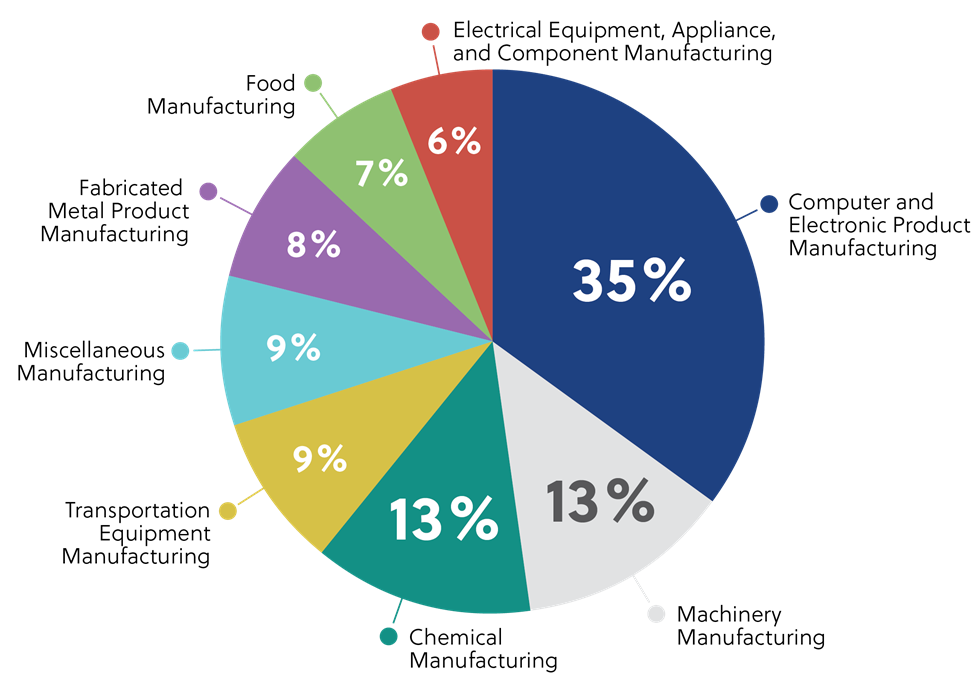 The financial damages incurred as a result of these attacks can be significant, prompting some firms to pay exorbitant ransoms in order to continue operating.
---
Cyber Update - Ransomware Attacks Reach All-time High in Q4 2020

---
Content Copyright Zywave 2021