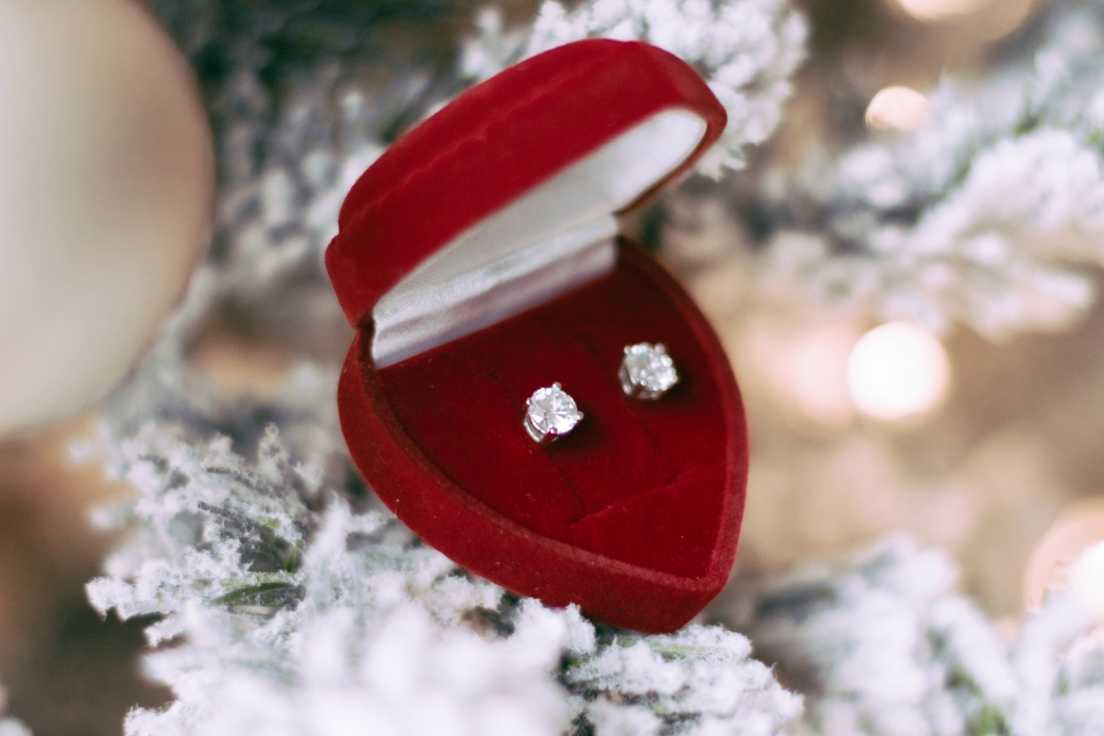 For many around the country, the Christmas and holiday season is a time for family, friends, and celebration. This time of the year is also the busiest shopping season, with the average American spending nearly $920 on gifts, totaling more than $1 trillion nationwide. If you managed to make the nice list this year and got something extra special (or expensive), here are three holiday gifts that may not be covered by your homeowner's insurance.
Luxury Items
Most homeowner's insurance policies cover personal property, but only up to a certain point. If anything in your home is lost, stolen, or otherwise damaged, your insurance provider will only reimburse you up to your coverage limit. If the value of a stolen item exceeds this limit (typically $1,500), you'd be responsible for replacing it on your own. With this in mind, if you received an expensive gift this year, consider looking into a Personal Articles Floater (PAF) policy to cover those more expensive items. The most common gifts that would exceed your coverage limit include: jewelry, firearms, art, furs, coins, and collectibles.
Coverage for Gifts with Wheels
If you were extra nice this year, maybe Santa gave you a gift that comes with wheels and an engine. Despite being personal property themselves, cars, motorcycles, and off-road vehicles are not covered by your homeowner's policy and require their own specialized policies in the event that they're stolen, lost, or damaged – even if the incident took place at your home.
However, your homeowner's insurance will cover items (within your coverage limit) that may be stolen from your vehicle if it's parked at your home, it just won't cover the vehicle itself. Make sure that you protect your gift with a specialized personal insurance plan.
You may also want to consider purchasing gap coverage. This type of policy addresses the "gap" between the value of a new vehicle on the lot, and the instant depreciation that occurs after driving the vehicle off the lot. The reason gap insurance matters is that if you total your vehicle or it is stolen, your regular insurance policy will only cover the cash value of the car at the time it was damaged or taken — meaning that if you owe more than this amount on the car loan, you would be left owing a lot of money for something you don't even benefit from any more. Depreciation happens fast, especially if your gift is a new vehicle, so it's important to keep this risk in mind if Santa is thinking of making a small down payment.
A boat or other watercraft is the ultimate gift for someone who lives near the coast, and if you were lucky enough to get one this year you will likely consider protecting it with insurance. In order to be protected in the event of theft or physical damage – even if the vessel is at your home, you would need to have a boat owner's policy to cover your watercraft. With a Boat Owners policy from Wells, and a consultation with our marine insurance specialists, you can find the right type of policy for your needs, ensuring that you, your boat, and its passengers are properly covered. We have extensive knowledge and experience in coverage for yachts, performance boats, sailboats, personal watercraft, houseboats, and boat trailers, and we would be more than happy to help you find the perfect plan for your new toy.
Many of our Marine policies cover more than just loss or theft, and protect your watercraft, as well as its motor, against potential loss due to vandalism, collision, theft, or damage caused by other boaters. To learn more about our boat and marine insurance policies, check out our marine insurance page or contact our team today.
At the end of the day, the holiday season is a time for friends, family, laughter, and cheer. But if your holiday was extra special and you receive one of these items as a gift, do keep in mind that they may not be covered by your existing insurance, and that all insurance policies may vary in their coverage – it's important to understand your particular policy, and we are here to help. Make sure that you're covered in the event that the gift is lost, stolen, or otherwise damaged and reach out to our personal insurance team today. They'll be happy to find you a plan that meets your needs, so you can focus on enjoying time with your friends, family, and toys.