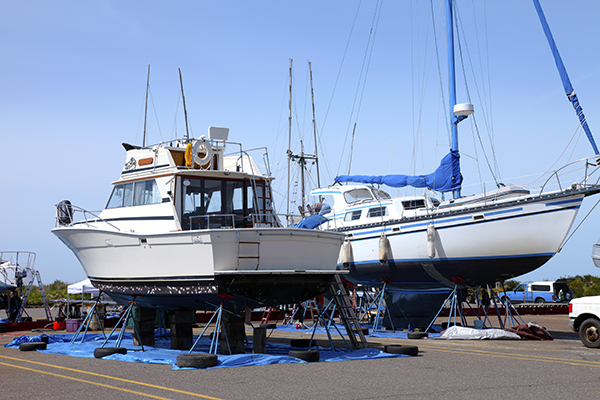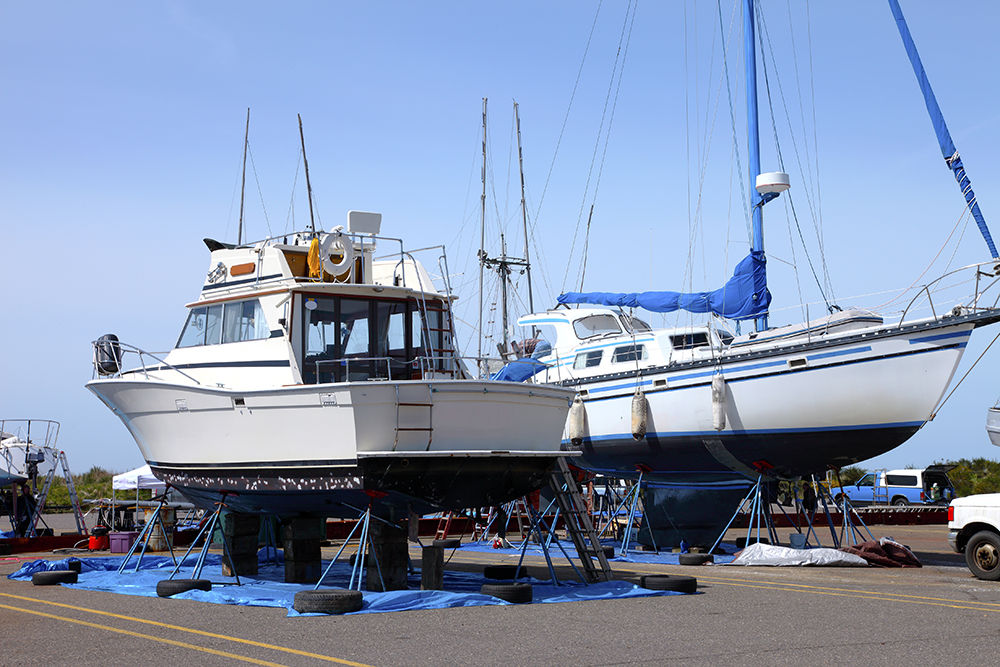 Cold weather is here, have you started winterizing your boat yet?
Here are a few more tips on winterizing your boat from one of our Marine Insurance carriers, ACE. We will present this information in 5 parts, you can view part 1 here, part 2 here, part 3 here, and part 4 here. This last post addresses what to do after the Haulout, outside the boat.
Inside the Boat
Keep that clipboard and pencil handy as you take care of the final chores in the boat's interior spaces. Make a note of anything that needs attention as you finish winterizing the boat's systems.
Inspect All Seacocks
You already closed most of the seacocks before haulout. Now close the seacocks for the main engines. Did all the seacocks feel smooth and easy to operate? Make a note of any that felt stiff or rough. It may be time to service or replace them.
Change Engine Oil
Engine oil always contains a bit of moisture from condensation that collects on internal surfaces when the engine cools down. That moisture can cause damage if it's left in the engine all winter. That's why it's a good idea to change the oil just before winter storage, regardless of how recently it was changed the last time. The oil filter should be changed too. Does the boat have a generator? Remember, all the things you need to do to the drive engines, you also need to do to the genset as well.
Cooling Systems
Now that you've run the engines for the last time this season, you need to drain the water from their cooling systems. Drain the seawater intake strainers and open them up for a good cleaning, and be sure all the water drains out of all the hoses between the seacock and the engine. If the seawater pump on the engine has a drain plug, remove it to drain the pump. If there's no plug, remove the pump cover. That's a good time to pull the impeller out and inspect it. If the impeller shows signs of wear, make a note to replace it. Even if it's in good shape, you might want to leave it out of the pump for the winter so the blades won't take a set.
If the engine is raw-water cooled, the entire cooling system must be drained to prevent damage from freezing. When you drain the block of a V-6 or V-8 engine, remember that there are drain plugs on both sides of the block. There are also drains on the bottoms of the exhaust manifolds. The mufflers may have drain plugs, too. Don't forget the generator!
A marine engine that's fresh-water cooled is full of coolant that should be a 50-50 mix of water and anti-freeze. Just like your car, a marine engine will need fresh coolant every few years to provide freeze and corrosion protection. If your engine is due for a coolant change, now is the time to do it. Remember that there is still some raw water in the heat exchanger and the exhaust system, and those components must be drained. Check your engine manual for the location of drain plugs and any other winterizing instructions specific to your engine.
Shrink-Wrapping
If you have arranged to have your boat shrink-wrapped for winter storage, be sure the plastic wrapping won't react with any painted surfaces. Some urethane paints and some shrink-wrap plastics aren't compatible, and a ruined paint job can be the result. Also, it's nice to know if all that plastic can be recycled in the spring when it's removed. Many shrink-wraps can now be recycled.
Don't Forget Her!
Now that all the chores are done and the boat is snug in the yard for her winter nap, don't forget her! Plan to drop by the yard every month or so to check on her. Make sure water or ice isn't collecting where it can do damage. Be sure winter covers are secure. If you spend the winter a long distance from the boat, have a friend or service person check on her occasionally. You'll enjoy next year's boating season even more when your boat is ready to go in the spring, with everything working properly.
Our Marine Team knows boat insurance inside and out. You've put a lot of time, money and effort into your vessel, now let Wells Marine Insurance carefully protect your boat from perils. Visit us at wellsmarineins.com or stop by our Wrightsville Beach office.