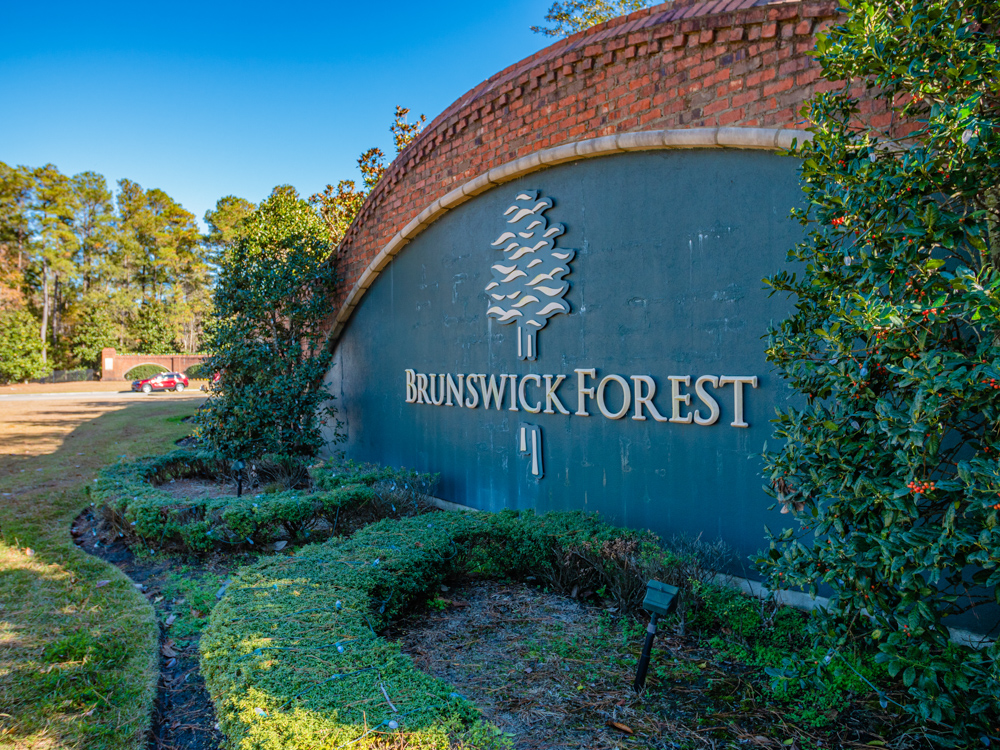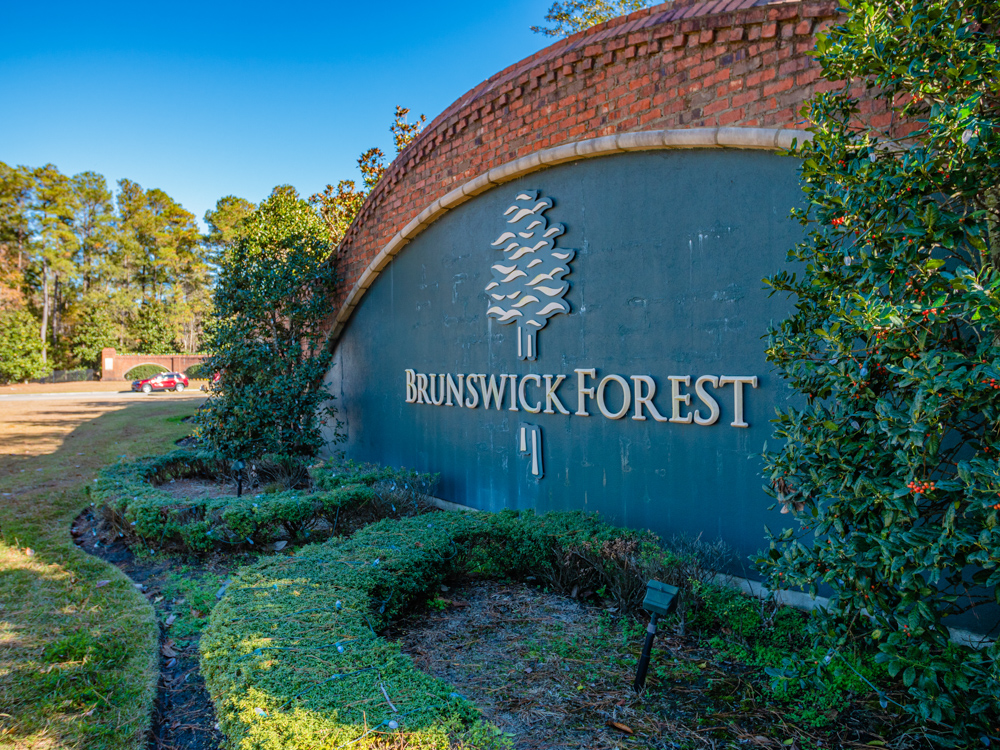 We are thrilled to announce Wells Insurance has opened a sales office within the beautiful Brunswick Forest Welcome Center!
Starting June 1, 2022, Wells Insurance began a new marketing partnership with the team at Brunswick Forest to be the exclusive insurance agency in their master-planned community sales center, with our on-site Wells Account Executive Samantha Maynor, as well as a shared cooperative marketing presence to the existing community and prospective new homeowners. This expansion into the heart of the largest group of neighborhoods in Brunswick County will be a huge benefit to current residents, new homeowners, and new construction alike.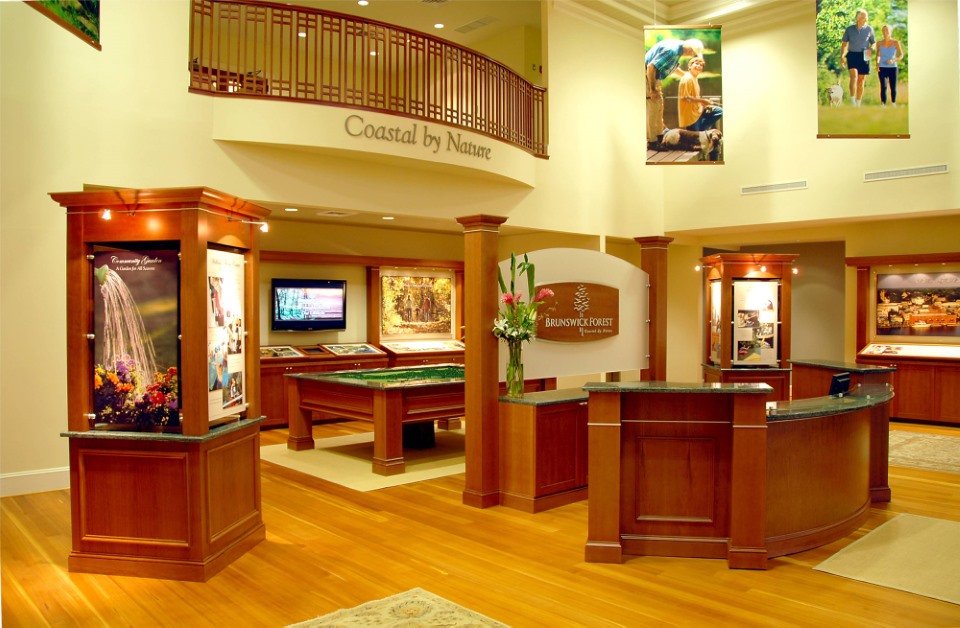 Our goal is to give new and current homeowners in the Brunswick Forest neighborhoods a direct and easy line straight through us to all of our many carriers to ease the transition of moving and homeownership, while giving them the peace of mind that Wells Insurance offers all of our clients.
When you visit the Brunswick Forest Welcome Center, you'll encounter the friendly smile of Samantha Maynor. Samantha is an account executive here at Wells who started her sales career in Chicago, Illinois where she worked as a Real Estate Agent for over 8 years. Samantha comes from a predominant military family where most of her time has been spent at duty stations throughout the South. One of those stations included Fort Bragg, where some of her family members were stationed. Oak Island became a popular vacationing spot for them. Eventually, after many years of hopping back and forth between bases, Samantha and her family grew to love coastal Carolina and decided to stay. In 2010, Samantha relocated to the Wilmington, NC area and built a personal training and CrossFit business for 7 years. In 2017, licensed in P&C and Life & Health, Samantha joined Wells Insurance as an Assistant Account Manager where her energy and focus helped her quickly transition into an Account Executive role in 2018. Samantha lives in Southport, NC, and graduated from UNCW with a Bachelors of Science Degree in Exercise Physiology. In her free time she enjoys doing anything fitness related, spending time with her horses, her husband, and 4 children.
"The thing I enjoy most about the insurance and real estate industry is getting to know people with all different backgrounds. Each client has unique needs when it comes to insurance. I love the challenge of identifying those needs, educating the client on options available, then working through the process of helping them decide what is best for them."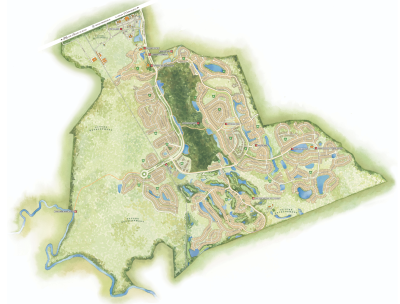 About Brunswick Forest
Just minutes from historic downtown Wilmington, Brunswick Forest is a sensitively developed coastal retreat situated on 4,500 beautiful acres with more than 2,300 existing homes of all kinds in 14 neighborhoods, and a master plan that includes 5,000 homes. The relaxed nature of Brunswick Forest's design is borne out in tree-lined streets, sidewalks and trails, pocket parks and common gathering spaces. Amenities are luxurious yet comfortable and carefully sited around the community with easy access for all residents.
It's not surprising Brunswick Forest is consistently singled out a top master-planned community in the nation, and among the fastest-growing communities on the East Coast.
To learn more: https://brunswickforest.com/
What does this mean for Wells?
1.) We are most looking forward to the opportunity to be a truly integrated part of the Brunswick Forest community – to be on-site to work face-to-face with new homeowners to navigate various insurance options to make the process as seamless and as efficient as possible when purchasing their new home.  We have the ability to offer insurance products during the home building process that are customized to the variety of homes and risks specific to this community.
2.) Location, location, location – One of the most valuable benefits of living in Brunswick Forest is  the convenience of having everything at your fingertips. Running errands and shopping is a breeze with so many great outlets and restaurants nearby. It makes handling life's day to day tasks simple. Wells Insurance is excited to take what we do best- providing 100 years of insurance know-how in the coastal Carolinas, all inside the community as another convenient service for Brunswick Forest residents. Being in this neighborhood means we stay in tune with the needs of our clients so that we can provide the right combination of national carrier and policy options with the neighborly service that has set us apart for over 100 years. We know our existing clients will love how this partnership offers an increased level of service and convenience, and we are excited for the opportunity to build a new relationship to become the broker of choice for more Brunswick Forest and Leland area residents.