Commercial Insurance
Get down to business with a risk management partner, not just a business insurance policy.
Get A Free Rate Quote
We tailor commercial coverage programs to your company's specific needs and goals.
At Wells Insurance we're experienced with highly unique risk situations as well as a wealth of niche markets, allowing our team to deliver a broad and deep selection of commercial insurance products and services to your organization.
Based in Wilmington, trusted everywhere.
Licensed in 48 states and located in downtown Wilmington, NC, with offices in Wrightsville Beach, Southport, and Myrtle Beach, as well as partner resources found around the world, we will help you do business wherever you may be.
Let's Get Started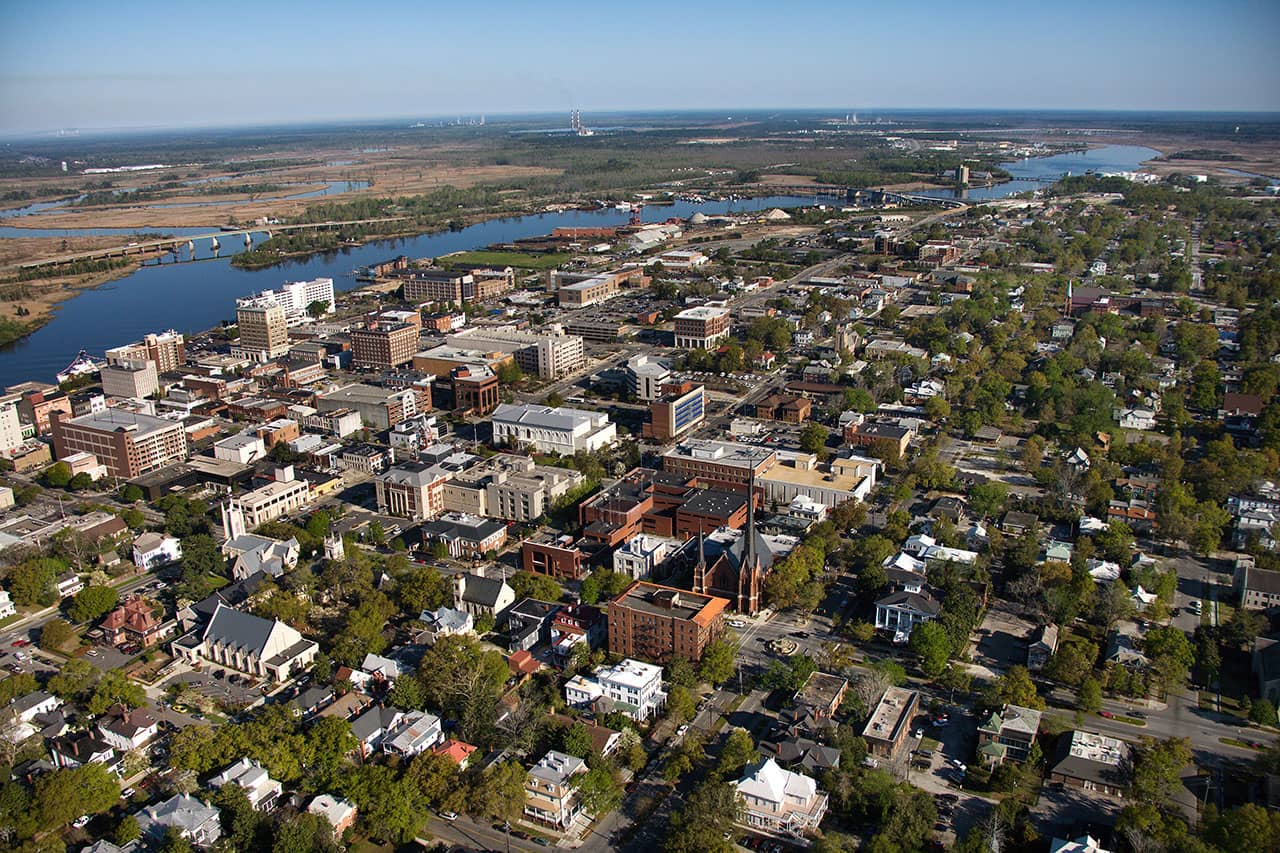 We focus on serving these Industries & More
Hospitality, Bars, and Restaurants
Healthcare including medical practices, home health care, hospices, long term care facilities, and mental health organizations
Health and Human Services, Daycares, Churches
Coastal Property
Construction and Contracting
Education
Golf and Country Clubs
Landscapers
Manufacturing
Municipalities
Non-Profits and Public entities
Public Transportation
Restoration Services
Tech Companies
Warehousing
Commercial Insurance Solutions
General requirement OSHA fines average $3,200 per penalty and over $6 million per year.
So, if you are like most businesses, you are looking for a broker to help you stay OSHA compliant, create safety manuals, establish a return to work program, and understand your total cost of risk.
We deliver custom solutions to all these problems and more with products and tools designed specifically to handle the complexity of managing commercial risk through our new portal—powered by ZYWAVE.
You can feel secure knowing we will keep your business educated and up to date with our regular compliance newsletters, articles, action plans, and insurance support!
Find Your Solution
Expect more from your insurance broker—expect the Wells Insurance range of solutions.
We understand the challenges today's employers face, and we know you're asked to take on more than ever before. From compliance to communication, let us handle it all by providing a full spectrum of business insurance coverage for you and your company.
Federal/State Compliance
OSHA Compliance & Support
FMCSA Compliance
DOT Compliance
GHS Compliance
Coverage & Policy Expertise
HR Hotline
Employee Safety Manual
Industry-specific Safety Training
OSHA Benchmarking
Return to Work Programs
Loss Analysis
Business Continuity Planning
Toolbox Talks
Workplace Posters
Employee Newsletters & Videos
Claims & Billing Assistance
Risk Summaries
Mod Reporting
Frequency vs. Severity
Mod Reduction & Management
Workers' Compensation Analysis
Break away from the mold of the traditional broker.
The average broker meets your basic needs when it comes to claims, plans, and renewal negotiations.
See how we go above and beyond the standard of your basic commercial insurance company below.
We provide access to thousands of resources to help your business excel.
Let Wells assist with communications, employee and safety manuals, safety meeting topics, and other tools to solve your risk challenges so that you can run your business smarter.
We can provide a formal Risk Assessment based on your specific business from our broad selection of industry experts.
We have the tools to lower your total cost of risk and make you more attractive to the insurance marketplace.
We provide you with our dedicated Claims Advocate
With decades of experience and a wealth of knowledge our claims advocate represents you throughout the insurance claims process.
We represent the largest and most financially secure insurance companies.
As an independent agency, we shop the market to give you a wide selection of programs from A+ rated carriers with global reach. With Wells insurance, you are not bound to one company.
Get to know our commercial insurance team
We are your trusted commercial coverage resource.
Get all these business services and the guidance to assist your company in navigating the complexities of commercial insurance, from a partner you can trust.