Golf Course and Country Club Insurance
We offer quality protection that is on par with your exclusive needs.
We provide custom insurance solutions designed to fulfill the unique needs of Golf Courses and Country Clubs.
Golf courses and country clubs present unique risk exposures for many entities – guests, members, Board of Directors, cooks, maintenance staff, lifeguards, executive staff, tennis, and professionals to name a few.
Whether a golf course or country club is owned or managed by members or stakeholders, the goal is the same – provide an enjoyable, safe experience for all who partake in the facilities' amenities.
In the event of a loss to the facility, club members and stakeholders will undoubtedly ask management what was done to protect members and guests, staff, your community, your reputation, and certainly not least, your golf course. It's of utmost importance that your golf course or club be allied with an insurance professional who knows the ins and outs of a golf operation and the importance of protecting the club's assets.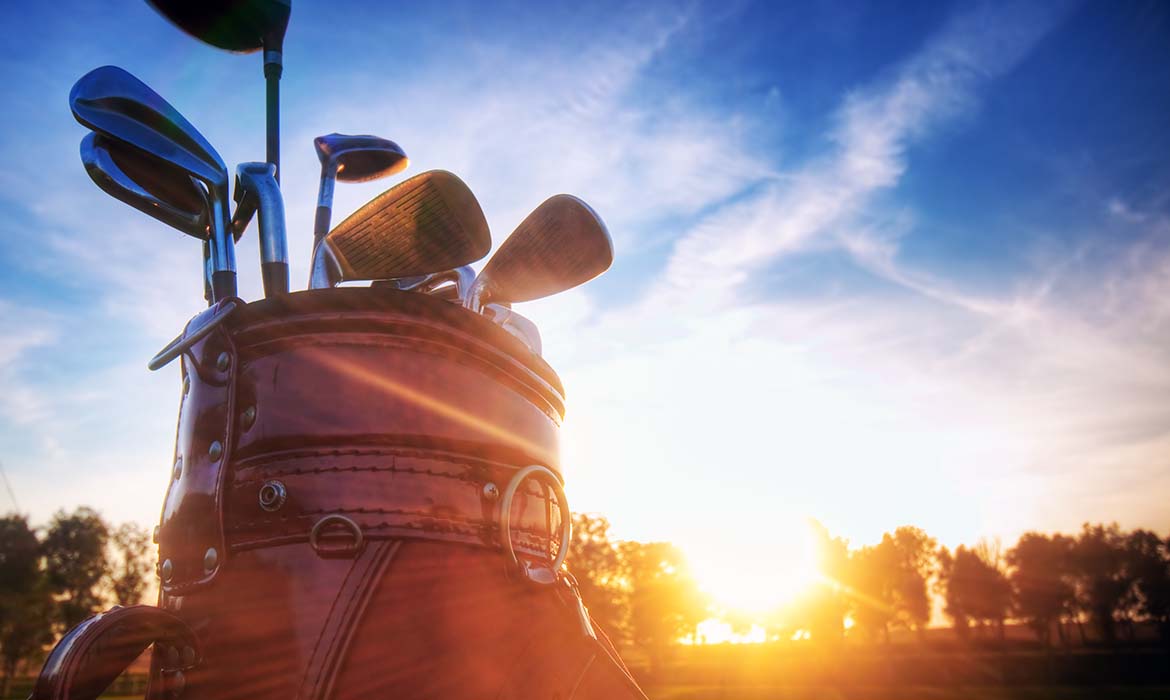 Who Should Get Golf and Country Club Insurance?
Public Courses
Private and Semi-private Clubs
Daily Fee Courses
Golf Management Companies
Tax-exempt Municipalities
Resorts
City Athletic Clubs
When you choose our Golf & Country Club Program at Wells Insurance, you can operate your facility
with confidence, knowing your insurance program offers quality protection that is on par with your exclusive needs.
By choosing Wells Insurance, you get more than an insurance agency. You get superior insight and customized, cutting-edge protection with a family feel.
As a family-owned, family-run agency with a century of experience and deep relationships with the insurance companies we represent, we understand that your policies are much more than just a product—they're your peace of mind.
Because we are an independent insurance agency and offer multiple carriers, we have your interests at heart. We will shop and present the best options for custom coverage that best suits your golf course's particular needs. As one of our clients, you will enjoy the benefit of our many tools and resources to help your business run efficiently and profitably.
Having 100 years of experience insuring businesses in North Carolina and beyond gives Wells Insurance not only the detailed knowledge but, more importantly, a broad selection of carrier relationships. While many agencies may offer Golf and Country Club insurance options, few have the breadth of carrier options that Wells can provide.
When you work with the professionals at Wells Insurance know you are getting people who understand the golf industry, offer comprehensive packages, customized plans, and more.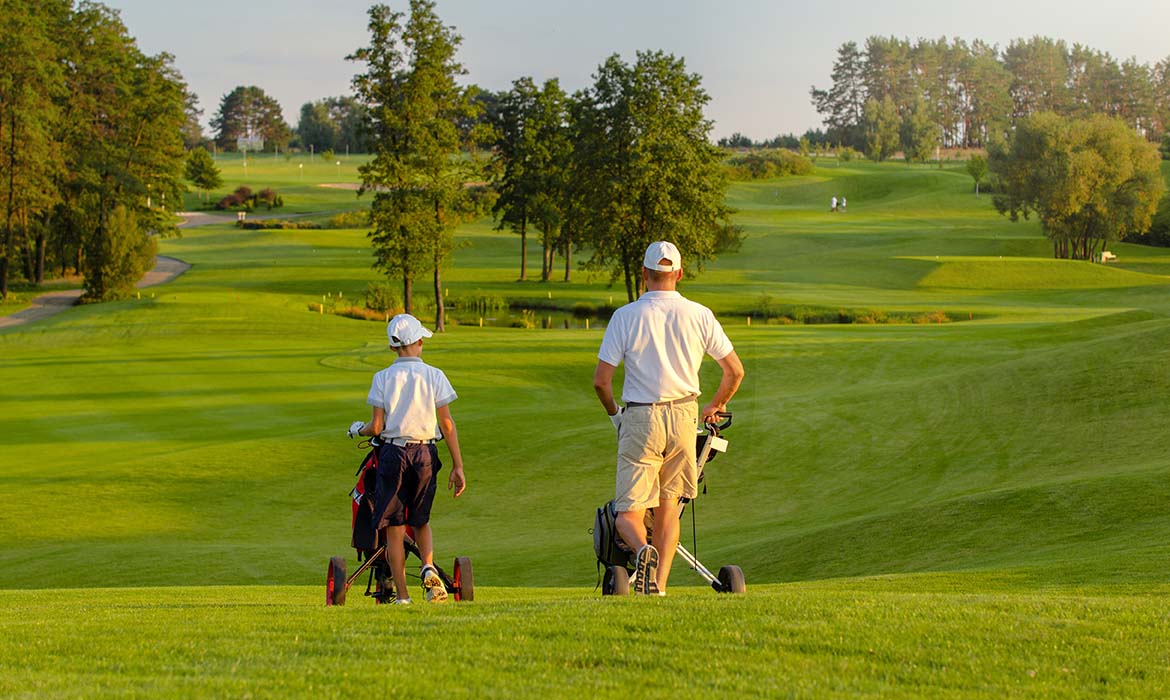 Customized to the needs of your golf course or country club.
Are you attentive to the following golf course and country club risks?
Is your property properly covered? From old historic clubhouses to modern LEED-certified construction, is your property policy prepared to be rebuilt quickly and efficiently?
While hosting weddings or conferences, what happens in event of multiple injuries or alleged discrimination?
In the event pesticides are spilled into the nearby watershed…will your policy respond adequately?
Are you prepared to reopen quickly in event of a fire or storm loss? What about lost income from a closed or damaged golf course or canceled weddings and events?
Regarding Workers Compensation, is your staff adequately trained in the daily duties asked of them? Resulting claims can impact a club's bottom line and reputation.
If the golf course is vandalized or several greens are destroyed by fallen trees – will your policy have adequate limits to rebuild those greens or will members be assessed the balance of the cost?
If there is a cyber liability incident, how will the club respond when members and guests' personal data is breached?
Will the members search for a new General Manager or Board of Directors in response to a claim that is poorly handled or inadequately insured?
Your independent agent representing Wells Insurance can customize an insurance program specific to the needs of your golf course or country club.
Golf & Country Club Coverage Options
While this is not a complete list, a few coverage types that should weigh on the mind of the club's management and directors include:
Tee to Green (tees/fairways/greens coverage) playing surfaces, tree and debris removal, outdoor property, etc.
Pollution and herbicide/pesticide coverage
Liquor Liability
Flood and/or earthquake coverage
Directors & Officers coverage
Employment Practices Liability
Cyber Liability
Workers Compensation
Umbrella/excess coverage
When you work with Wells Insurance, you have access to not only our experience protecting the golf and country club industry, but also access to the extensive lines of coverage through our wide range of carriers. Our goal is to provide peace of mind and to become your club's long-term trusted advisor.
We are your trusted Golf and Country Club coverage resource.
Don't wait until after an accident happens to find out if you have the coverage you need.
We invite you to experience
The Wells Way!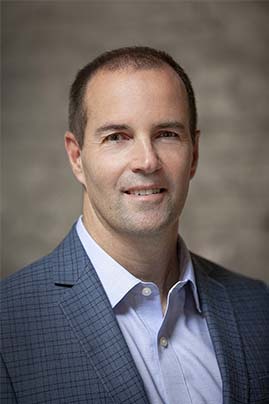 Rhett Graham,
Sales Executive
Rhett has been fortunate to serve many roles in the golf business, from private country clubs to PGA Tour caliber venues. With a successful tournament golf resume where he played collegiately at Coastal Carolina University, high-level amateur tournaments nationwide, and professional mini-tours, Rhett has experienced nearly all facets of the golf industry.
From serving in Outside Operations at the famed TPC Scottsdale, home of the PGA Tour's Phoenix Open, to his role as Assistant Golf Professional at the exclusive Eagle Point Golf Club in Wilmington, NC, he has been afforded a unique "insider" perspective in the daily operations and risk associated with golf and country clubs.
TPC Scottsdale presented several roles, including customer relations to outside operations of both the Phoenix Open and working communications for CBS Sports' national television coverage.
Regarding tournament management, Rhett served as tournament chairman of the General Hackler Championship at the prestigious The Dunes Golf and Beach Club in Myrtle Beach. A premier collegiate golf tournament hosted by Coastal Carolina University, the Hackler Championship welcomed several of the nation's top-ranked collegiate teams and players that have gone on to highly successful PGA Tour careers.
From golf cart operations to member relations to preparing a golf course for hurricanes, Rhett's experience serves him well in advising his clients in the golf industry.