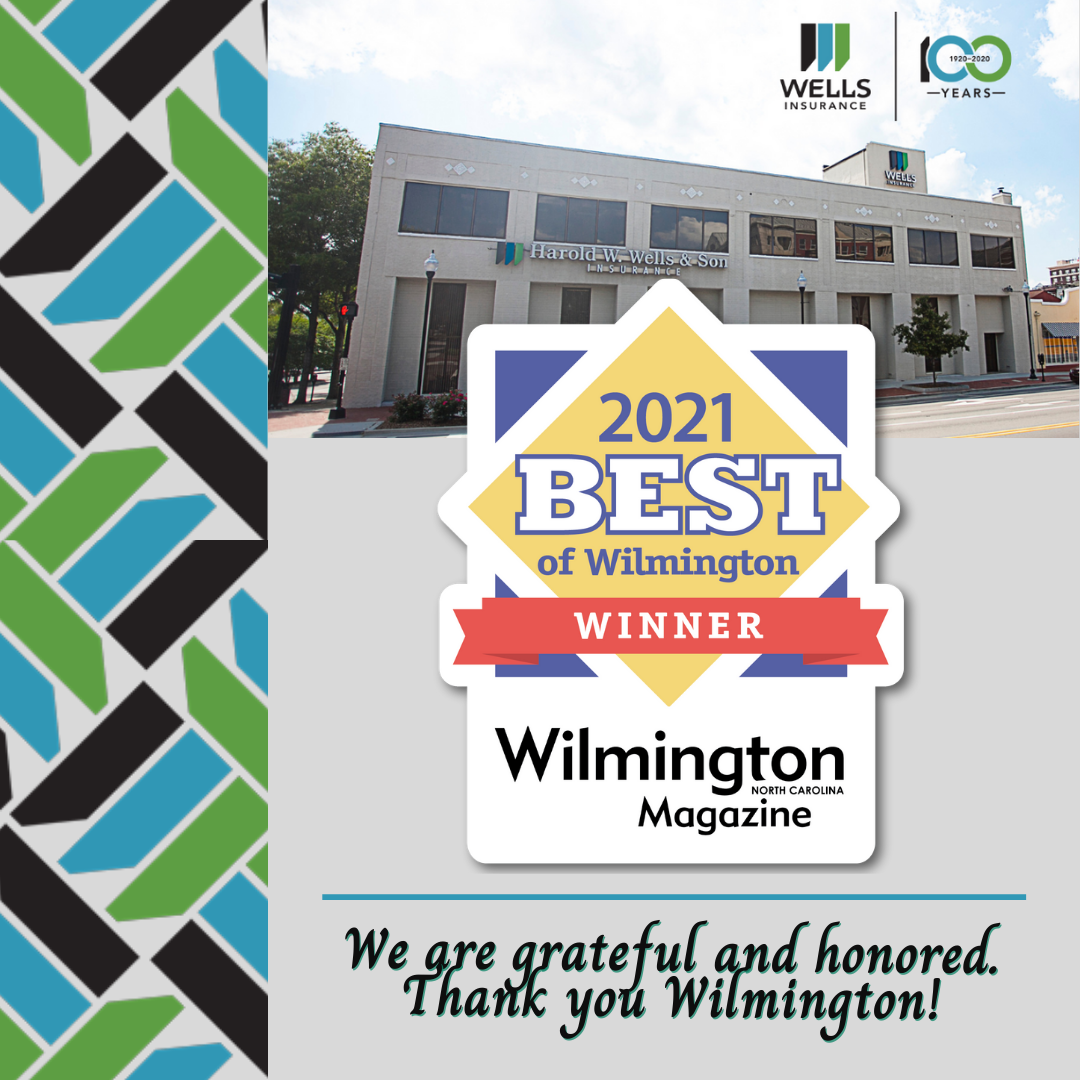 ---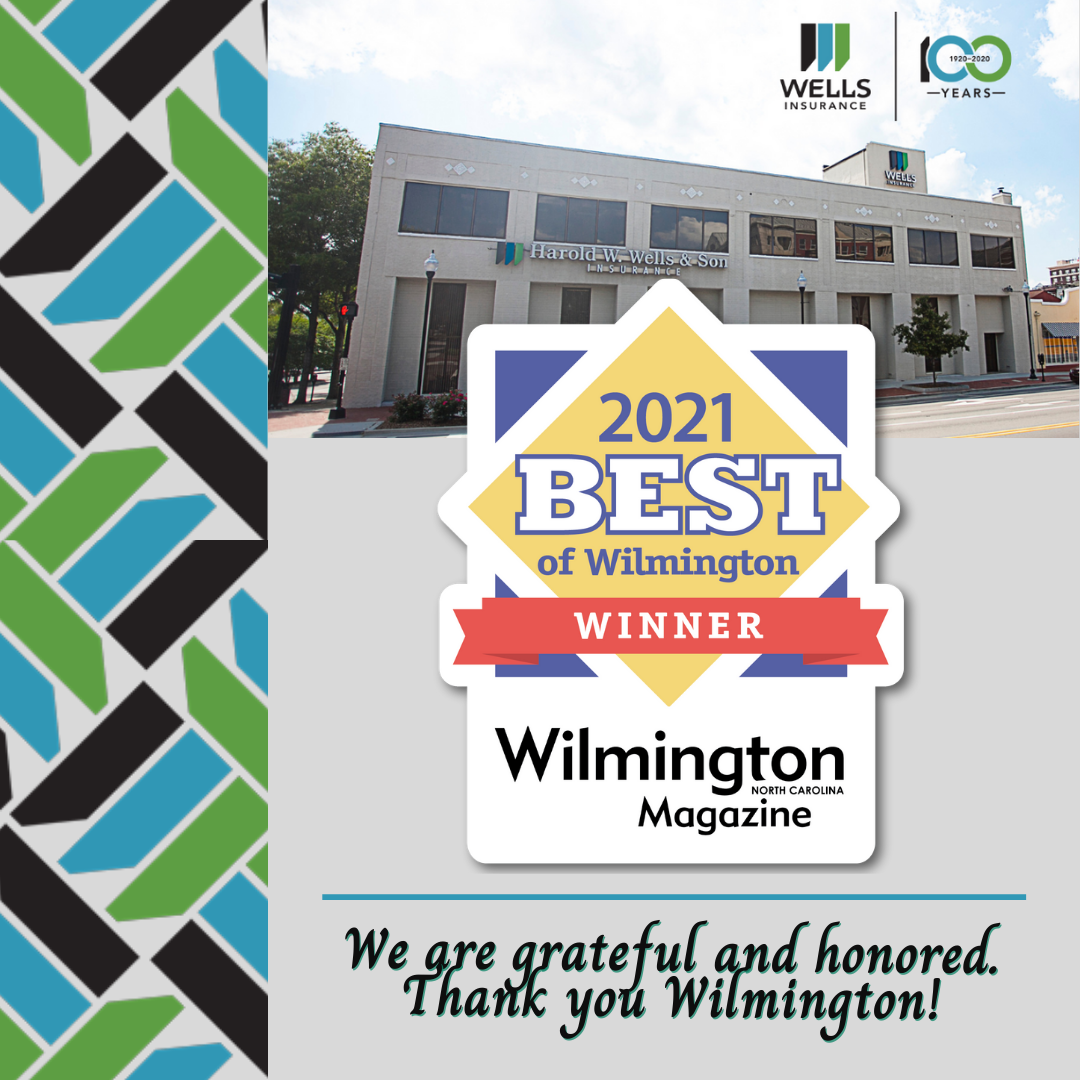 ---
We are honored and thankful to learn the news that you have voted us "Best Insurance Provider" for 2021. We are proud to service each and every one of you, from Wilmington, the Carolinas, and beyond.
---
Each year Wilmington NC Magazine readers log in to an online ballot and cast their votes. There were 137 categories for 2021. Wilmington Magazine readers actually wrote in "Wells Insurance" as the Best Insurance Provider, by name.
We are grateful to have received the 2021 award of "Best Insurance Provider" in the Wilmington area. Thank you to the Wilmington community and Wilmington Magazine readers for this recognition. We are honored to serve this amazing community, and we look forward to continuing to be your insurance provider of choice for years to come! Congratulations to the other businesses who received "2021 Best of Wilmington" recognition.
---
For the full list of winners in various categories, click here!
---