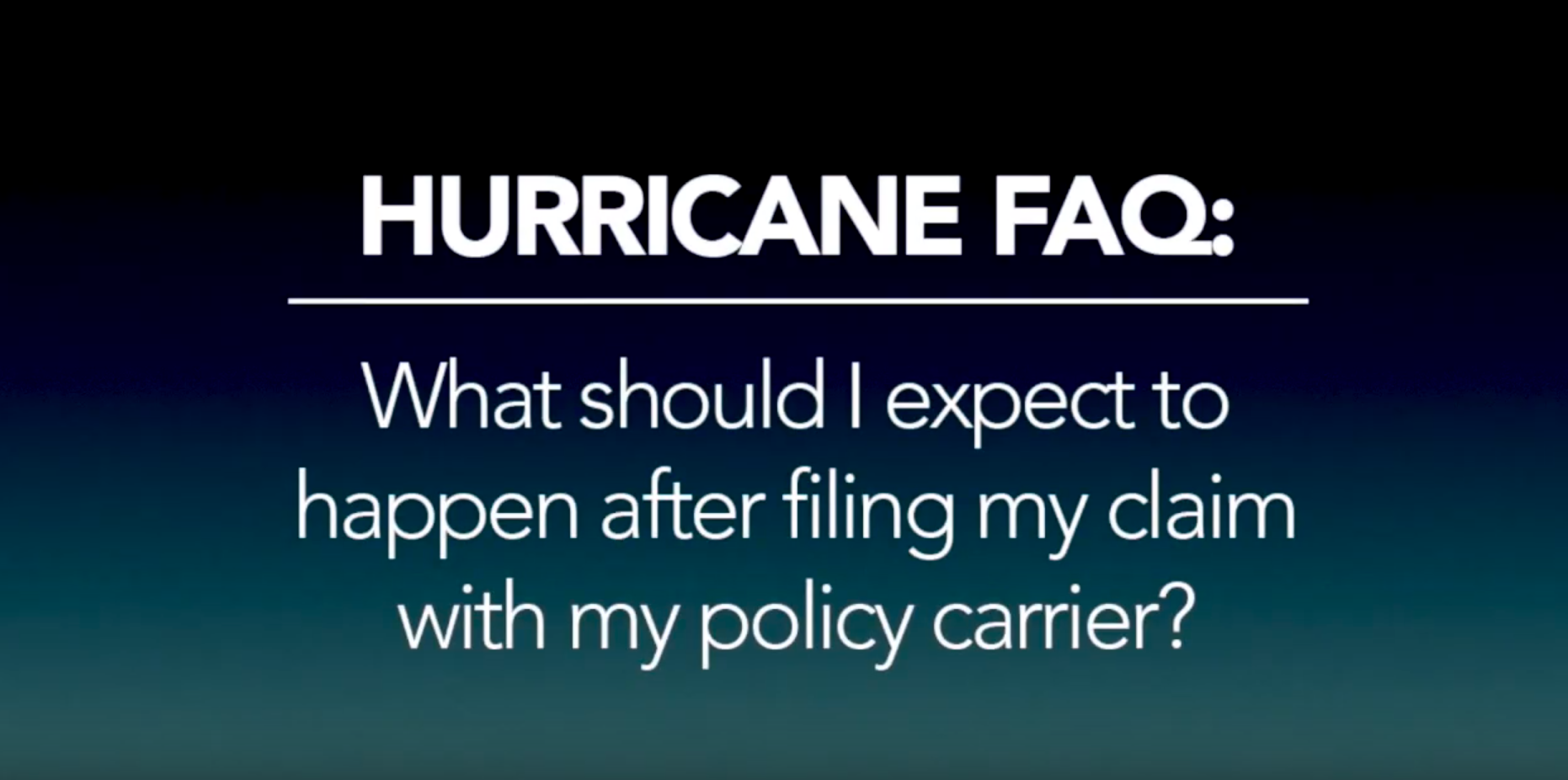 We've gotten a lot of questions about hurricanes, and a very common one is: in regards to hurricanes, what should I expect after filing a claim? So we thought we'd talk a bit about that in this post and video.
After you report the claim to the carrier, the carrier is going to assign an adjuster to your file and to your claim. The adjuster will then contact you to set up an inspection, at which point they will then come out, inspect the damages, and make a report of the damages and an estimation of the cost of repairs.
Once that report is done, they will send that to you and then at that point you need to take that that report and give it to a contractor or multiple contractors of your choice for comparison purposes.
If the contractor agrees with the adjuster on the cost to repair and replace what happened to the property, then you'll move forward to starting the repair and replacement process. But if they don't agree (which many times they don't initially), you'll need to take the contractor's estimate back to the adjuster so the adjuster can review it. This process may go back and forth a little bit – or even a lot – until they can agree on the cost of repairs, and then you can move forward.
One other thing to keep in mind, is that in a disaster situation the person that takes your call when you file your claim might be there just as a backup or temporary worker to handle the additional call volume, and it's highly likely that they will not be knowledgeable about your insurance policy or even the next steps. They may not even be allowed to say anything or to answer questions, so you really should try to be patient through that process. All questions are going to have to be directed to the adjuster that's in charge of your specific case.
Again please be patient, because in a large-scale disaster scenario like a hurricane everyone is highly emotionally charged, everyone is now swamped, and it just can be a challenging time for everyone involved, so patience goes a long way.
For more information on being better prepared for hurricanes or understanding the claims process, contact us at 910-762-8551.