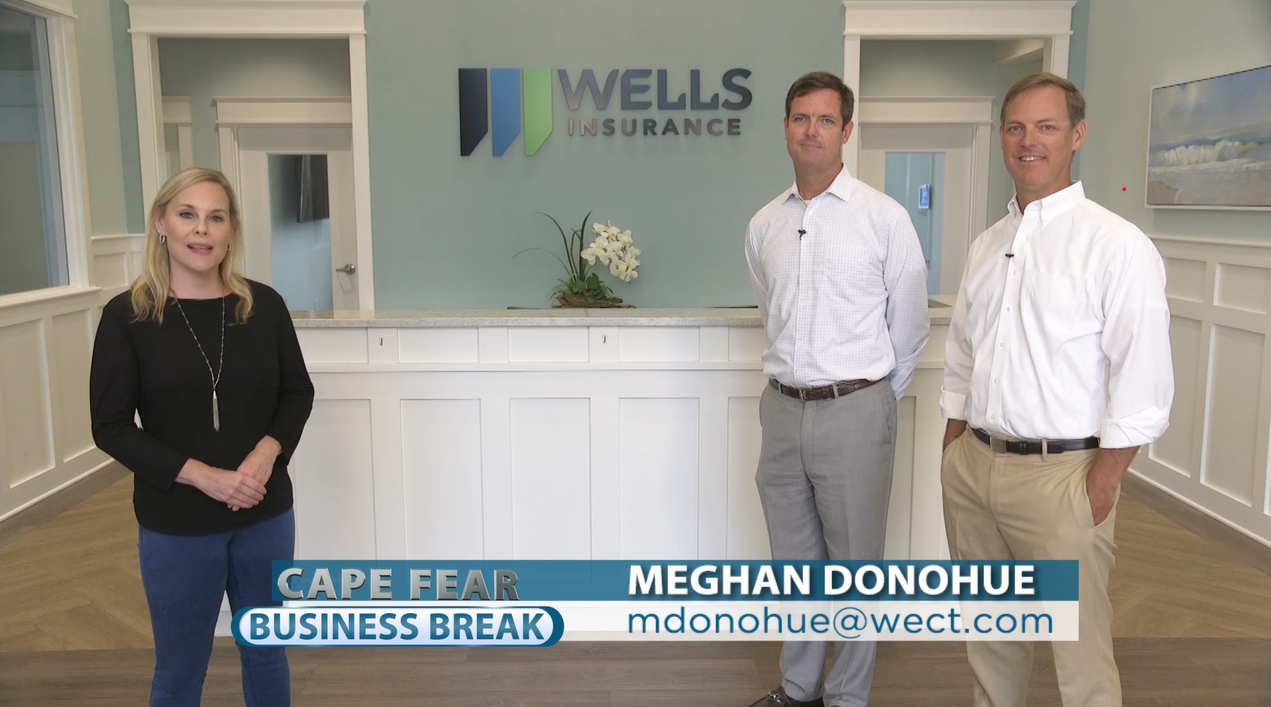 The video above captures our CEO and COO, Hal and Steve Wells, being interviewed by WECT News reporter Meghan Donohue for one of their Cape Fear Business Breaks. Hal and Steve explain how our marine division here at Wells Insurance operates and what kind of coverage we can provide. Please take a couple minutes to watch the short video or read the transcript of the video below.
REPORTER(MEGHAN): Hello, thanks for watching. Today we are at Wells Insurance and I am talking with Hal and Steve Wells. Gentlemen, we live in southeastern North Carolina and people spend a lot of time on the water. What can you do in terms of helping them with insurance?
STEVE: So, they do spend a lot of time on the water and so for a hundred years we have specialized in insuring coastal Carolina's favorite pastime, and that's boating. We are living in the Cape Fear region because we like the water lifestyle and that's why we're here. And so, we've got a dedicated marine division, whose staff is solely focused on the marine insurance needs of our clients. So, from the smallest boats that run around inshore to the largest mega yachts.
MEGHAN: And are we just talking personal boats?
HAL: You know Meghan, we're not. We do a lot of commercial marinas, boat dealers, fishing guides. If you're involved with the water in any aspect, we cover it. We're so committed to the marine industry that we've got a full-time licensed captain on staff that understands and can help in all your marine needs.
MEGHAN: And, do you just cover the Carolinas only?
STEVE: No, we don't. We've got, we can cover any boat, east coast, west coast, and anywhere in between, including lakes and rivers. We can even help any client that we have in other countries and as an independent agency we're able to do that and bring the right product and price combo for our client's needs.
MEGHAN: Okay, and what does someone need to do?
HAL: So, right, so when you're looking at buying a boat or you're in the process of buying a boat, think about us. You know, we can get quotes really quick, we've got the markets to handle whatever your insurance needs are. Give us a call or visit us at our Wrightsville Beach location.
MEGHAN: Schedule your appointment today 762-8551 or wellsins.com.