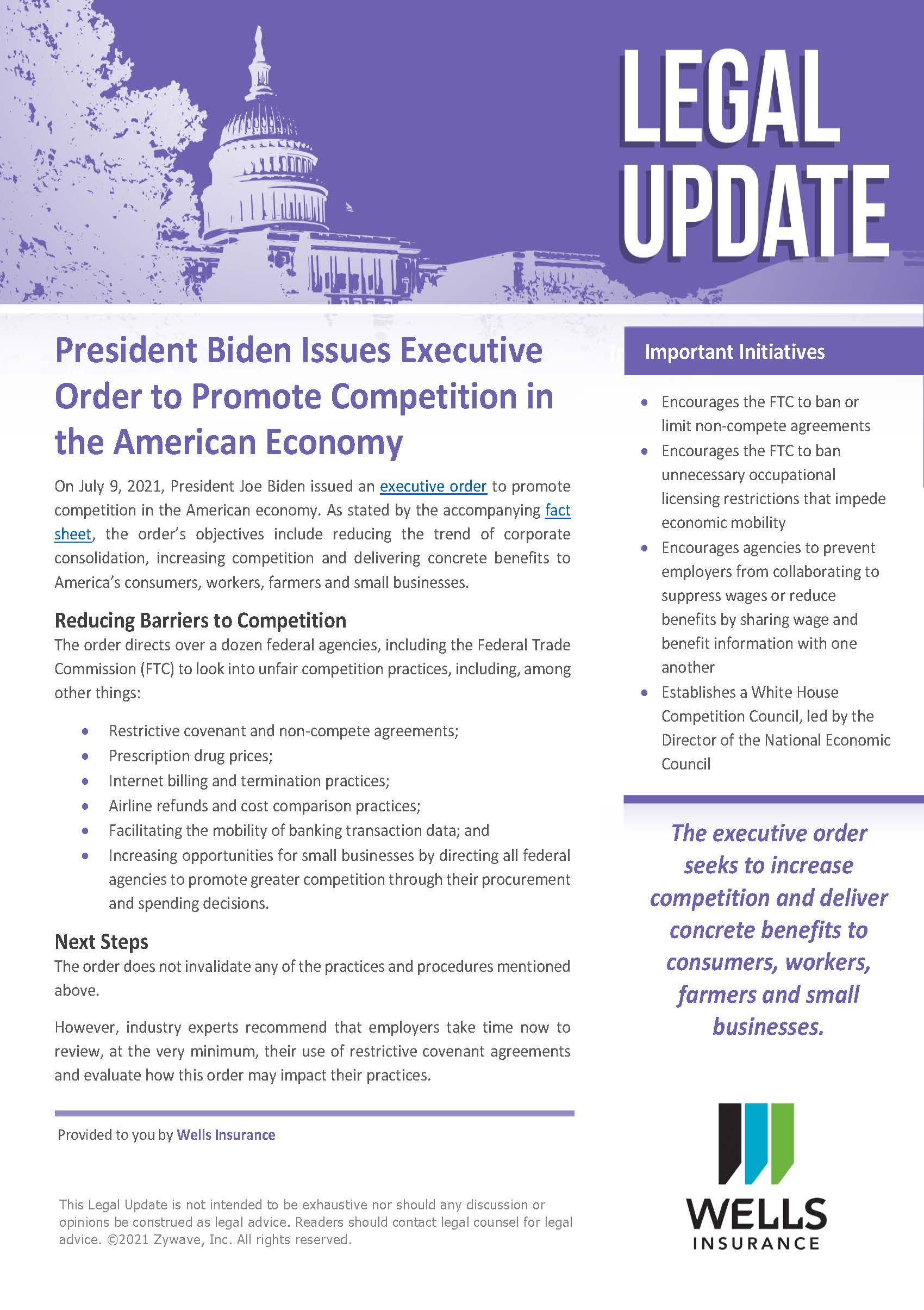 ---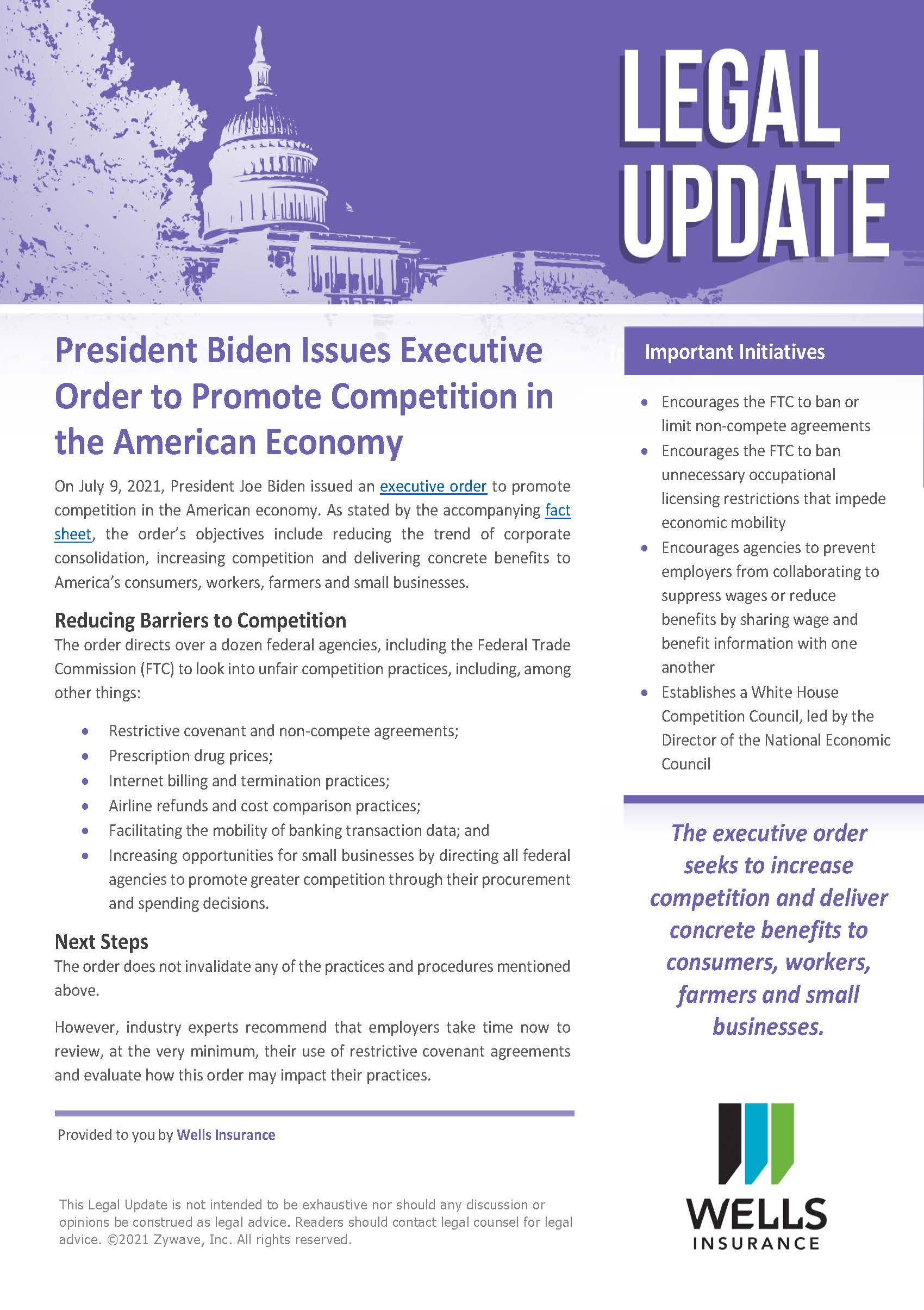 ---
President Joe Biden issued an executive order on July 9, 2021, to foster competition in the American economy. The order's goals include decreasing corporate consolidation, enhancing competition, and providing tangible advantages to consumers, workers, farmers, and small companies in the United States.
---
Over a dozen government agencies, including the Federal Trade Commission (FTC), have been directed to investigate unfair competitive practices, which include, among other things:
Restrictive covenant and non-compete agreements;
Prescription drug prices;
Internet billing and termination practices;
Airline refunds and cost comparison practices;
Facilitating the mobility of banking transaction data; and
Increasing opportunities for small businesses by directing all federal agencies to promote greater competition through their procurement and spending decisions.
Initiatives of the executive order that will help increase competition in the American economy:
Encourages the FTC to ban or limit non-compete agreements
Encourages the FTC to ban unnecessary occupational licensing restrictions that impede economic mobility
Encourages agencies to prevent employers from collaborating to suppress wages or reduce benefits by sharing wage and benefit information with one another
Establishes a White House Competition Council, led by the Director of the National Economic Council
The order does not negate any of the practices and procedures mentioned above. Industry experts, on the other hand, advise companies to reassess, at the very least, their use of restrictive covenant agreements and assess how this ruling would impact their current practices.
Check out the fact sheet to get a more detailed look at the objectives of the executive order.
---
President Biden Issues Executive Order to Promote Competition in the American Economy

---
Content Copyright Zywave 2021