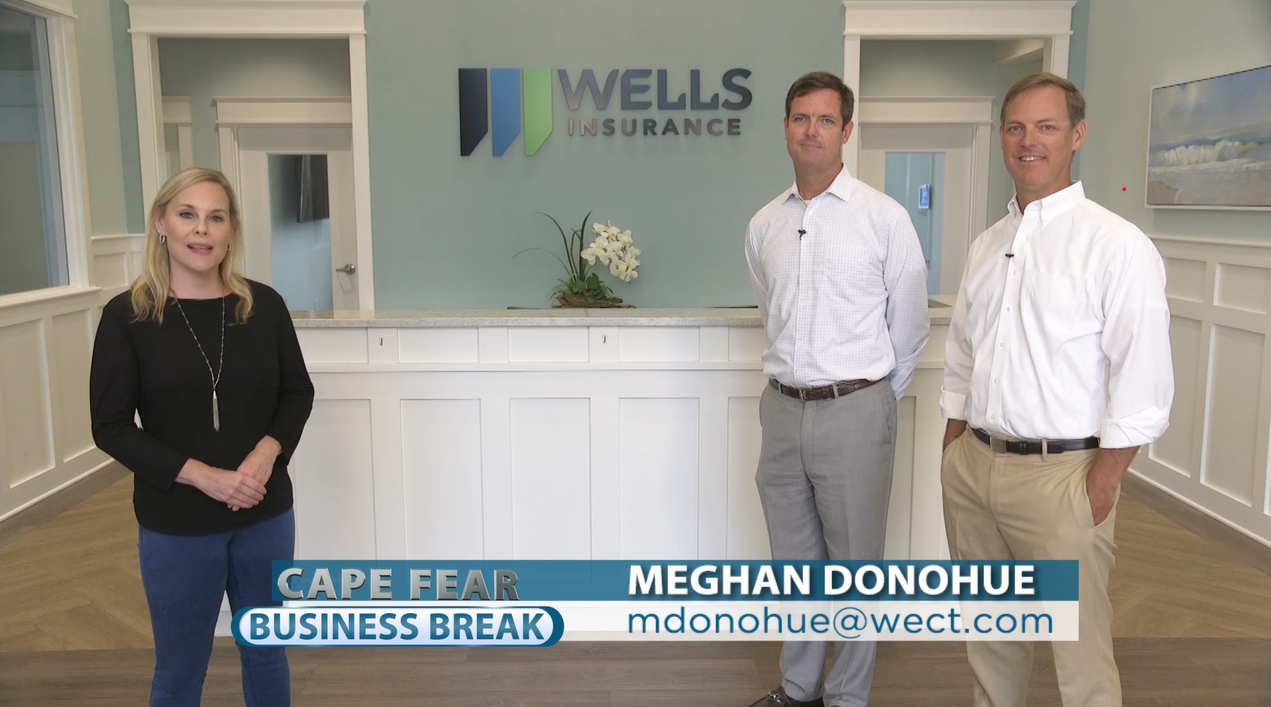 The video above captures our CEO and COO, Hal and Steve Wells, being interviewed by WECT News reporter Meghan Donohue for one of their Cape Fear Business Breaks. Hal and Steve explain how the Wells Insurance team operates and what we have to offer to our clients. Please take a couple minutes to watch the short video or read the transcript of the video below.
REPORTER (MEGHAN): Hello, I'm here today at Wells Insurance and I'm talking with Hal and Steve. Hal, tell us about Wells Insurance.
HAL: Well Meghan, this is our hundredth year in business. We are a fourth generation, family-owned, independent insurance agency.
MEGHAN: And what does that mean by "independent agency"?
STEVE: Well, think of us like Travelocity of insurance. So, we will shop the market place for you, and rather than bringing one quote from one company, we'll bring you multiple options which allows you to be able to choose the best company, the best product, and price for your needs.
MEGHAN: And Hal, what types of insurance does Wells Insurance offer?
HAL: So, we offer personal insurance (home, auto, personal property), commercial insurance (businesses of all sizes), group health insurance, life insurance, marine insurance. You know Megan, although we are located in coastal Carolina, we are licensed in all 48 contiguous states, we do business in 42 of them. We've got 82 employees across 6 locations in the Carolinas. We also have a network of partner agencies across the world to help our clients when needed.
MEGHAN: And Steve, I understand you just recently won a Reader's Choice Award from Encore Magazine, congrats!
STEVE: Well, thank you thank you. Yeah, we're super excited about it. We've been awarded the best insurance agency in Wilmington for 2020. And, being our centennial year, it's super special.
MEGHAN: Absolutely. And it sounds like that folks can make one call to get all their insurance needs.
HAL: Yeah, learn more or contact us at wellsins.com.
MEGHAN: Alright, and you can also give their office a call and schedule an appointment 762-8551 or wellsins.com.