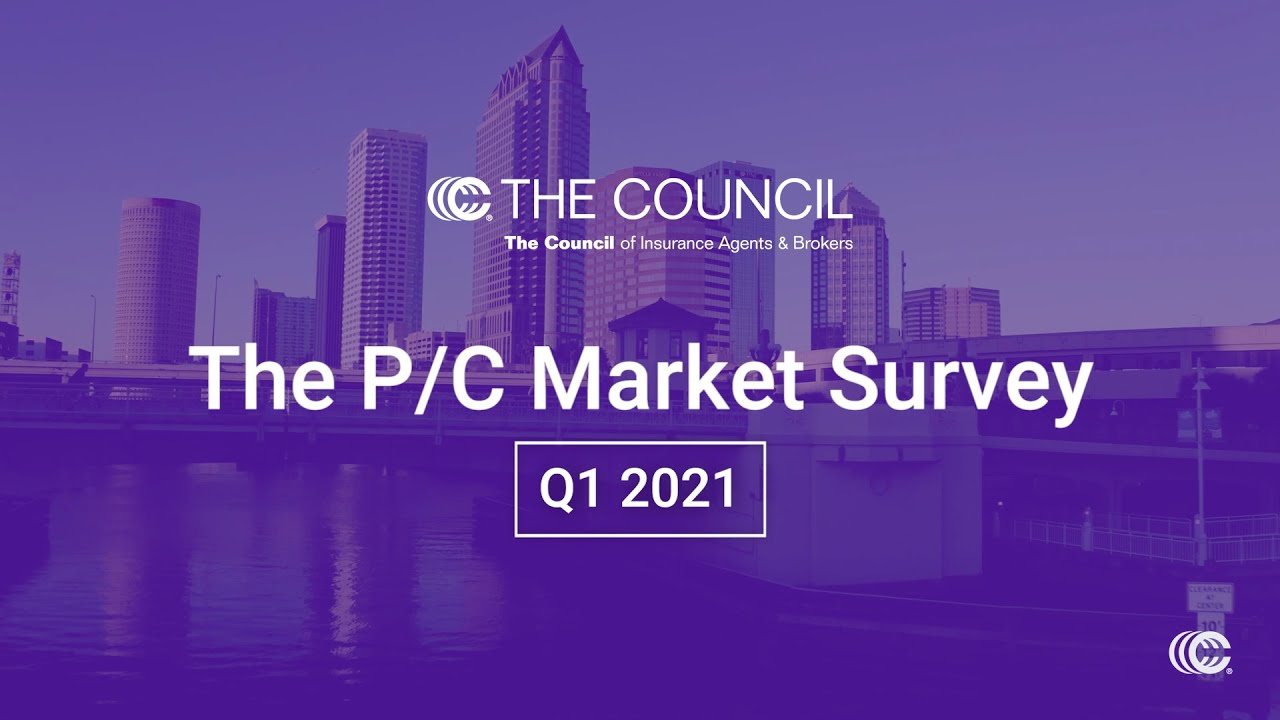 ---
The property and casualty insurance market continued to harden into Q1 2021, according to results from The Council's quarterly Commercial Property/Casualty Market Index. Respondents reported increases for all account sizes and all commercial lines, including workers compensation. 
---
The following are key takeaways from The Council of Insurance Agents & Brokers' Commercial Property/Casualty Market Report Q1 2021 (January 1 – March 31):
Q1 2021 was the 14th consecutive quarter of increased premiums, with respondents reporting an average increase of 10% across all-sized accounts. As with previous quarters, premiums increased the most for large accounts, at 12.9%, followed by medium accounts at 10.9% and small accounts at 6.3%.
Premiums increased for all lines of business, including Workers' Compensation, for the 4th consecutive quarter. Highest among them was again Umbrella, with an average premium increase of 19.7%, followed, notably, by Cyber at 18%.
Underwriting tightened significantly for troubled lines like Cyber and Umbrella. Additionally, capacity contracted for both of those lines, with nearly 80% of respondents reporting a decrease in capacity for Umbrella, and 73% reporting the same for Cyber.
Respondents indicated that the COVID-19 pandemic's impact was still being felt in Q1 2021. Most respondents said the pandemic impacted pricing, availability of coverage, renewals and underwriting trends.
---
For the Full Market Reports:
Download the Q1 2021 P/C Market Report: https://www.wellsins.com/wp-content/uploads/2021/06/2021-Q1-PC-Market-Report.pdf
Download Q1 2021 COVID-19 Supplement: https://www.wellsins.com/wp-content/uploads/2021/06/2021-Q1-COVID-19-Supplement.pdf
---
For Additional Information:
To learn more about the property and casualty insurance market, please reach out to us at Wells Insurance. Our headquarters can be reached at (910) 762-8551, or feel free to visit our website at https://www.wellsins.com/
---